Summer time means warmer weather, traveling, and spending times with friends and family. There is nothing better than having everyone over for good food, warm weather, and making fond memories at a barbecue!
Host the perfect barbecue with your loved ones by planning ahead for the time, food, and activities.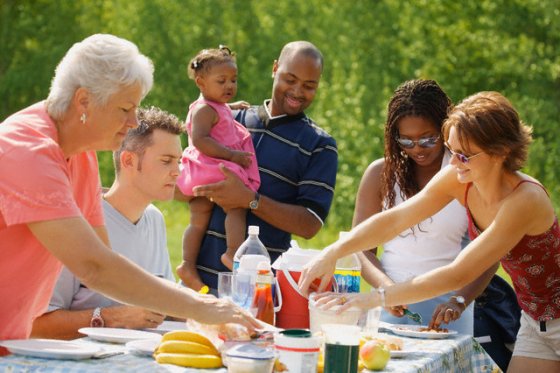 Be Prepared
Tune into your local weather channel or head online to make sure it is going to be sunny and nice out. If not you can plan for indoors or reschedule. Then, invite your friends and family over. This also allows for others to make arrangements with their schedules and carpooling. Once you get a head count you can plan ahead how much food will be prepared.
Food Checklist
Make a check list of what type of food you need to get.
There are tons of options when it comes to barbecue foods.
Overall you need a meat, veggies, salad, and a few sides.
Some suggestions for meats: ribs, hand burgers, hot dogs, salmon, and pulled pork.
For veggies: corn, string beans, peppers, beans, potatoes or cauliflower.
For the salad you can stick to a veggie salad with lettuce, tomatoes, cucumbers, and carrots. You can also make a pasta salad, potato salad, or macaroni salad.
Fun and Games
Everyone, from kids to the adults, loves to play games. Games allow for some fun competition and time for bonding. Set up some volleyball, corn hole, kick ball, bocci or even baseball in your yard!
For those that would rather observe than play, it's still fun to watch and cheer on your friends and family!
If you're traveling to a loved ones' house make sure your car is in tip top shape! Schedule a service appointment online here and even receive a credit for doing so!