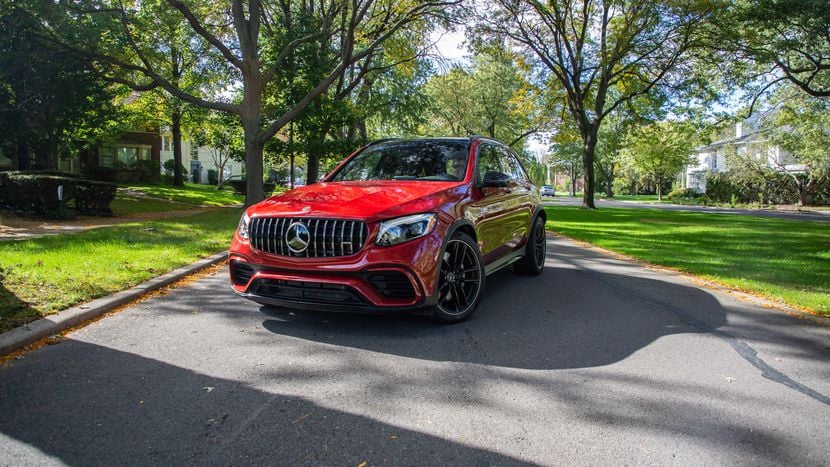 Mercedes-AMG has long been known to take what is arguably a perfectly functioning car, and injecting it with steroids full of speed and strength. Mercedes-AMG will have their hand at any and every model Mercedes-Benz will let them carry over, and the GLC class is no different. Introduced as one of the latest SUV models in its fleet in 2016, it didn't take long for the scientists at AMG to take it upon themselves to push the bar for the GLC.
Often times there comes a point in every adult's life where priorities take preference over pleasures. Such is the case as those who trade in their performance vehicles for more family friendly vehicles that serve better for commuting and a quieter lifestyle. Wouldn't it be great if you could have both a sports car and a commuter car however? This is exactly the motivation behind the Mercedes-AMG GLC63. The GLC class has already been regarded as one of the best luxury SUVs in its class, and with a boost of spirit from AMG aims to take on the trophy for best sporty SUV as well. The heart of this beast is a hand-built 4.0L twin turbo V8 pumping out a healthy 469hp and 479ft-lb tq. Suited up to a nine-speed automatic transmission, the Mercedes-AMG GLC63 rockets from 0-60 in a mere 3.8 seconds, embarrassing several iconic sports cars along the way.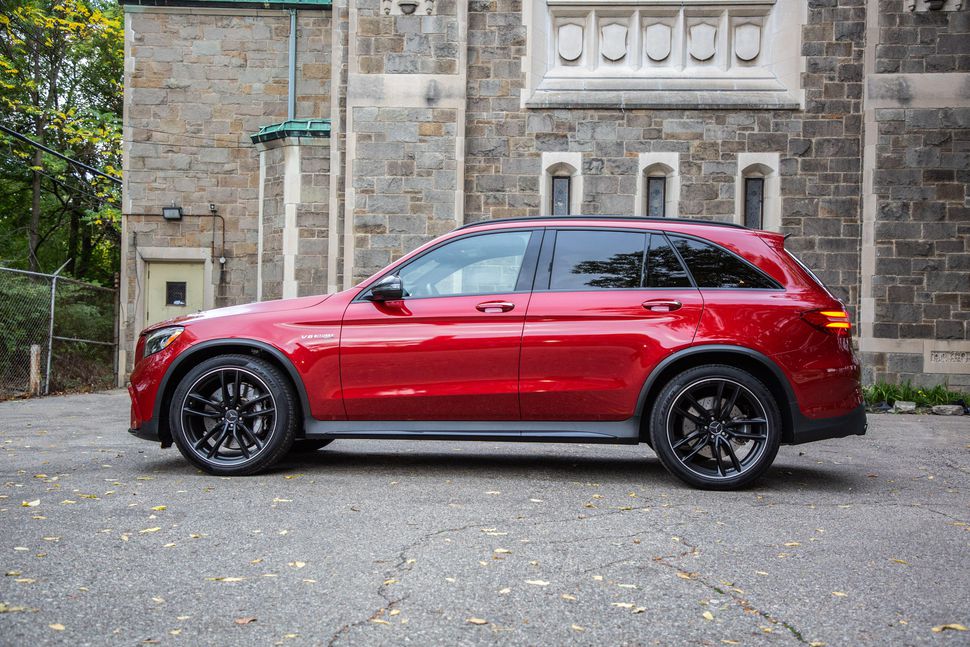 Performance oozes out of every crevice of the Mercedes-AMG GLC63, with a refined all-wheel drive system and a performance-tuned air suspension that helps this stunning SUV glide along winding curves and steep hills regardless of terrain.
The comforts of a daily driving SUV carry over, including comfortable seating for five, leather and Alcantara wrapped interior seating, and carbon fiber trim. The Mercedes-AMG GLC63 also boasts a healthy dose of high end technology, with a standard 7" infotainment display, race inspired gauges, and an optional HUD alongside the large digital tachometer and speedometer. Safety takes no setbacks, with options such as Advanced Parking Assist, Driver Assistance, and Precollision warning along Blind-spot monitoring standard in all trims.
For those that intend to make no sacrifices, the Mercedes-AMG GLC63 cuts no corners in the effort to seamlessly blend luxury, comfort, and performance.