THE MERCEDES-BENZ  C-CLASS IS POISED, PRECISE AND POWERFUL.
Get informed about the 2016 C-Class before you buy. Mercedes -Benz has put in a tremendous effort in presenting this amazing sedan in 2016, read below to discover more about what the C-Class has to offer.
Below you find valuable information on the 2016 C-Class, whether you are in Creve Coeur or shopping from nearby Chesterfield, St. Charles, North County or St. Louis find what you are looking for at Plaza Motor Company.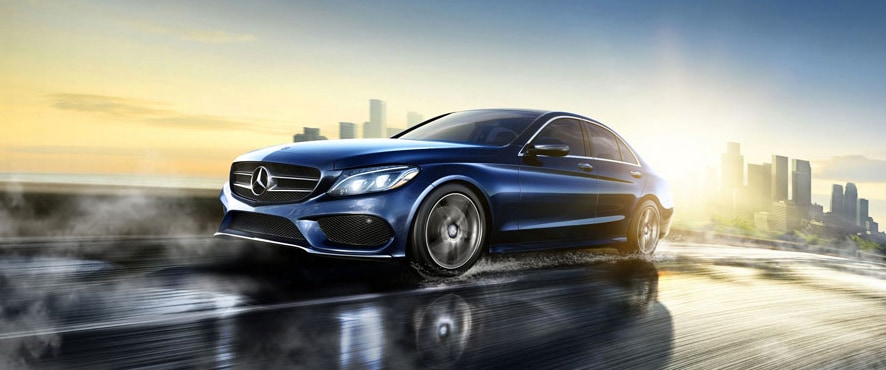 Mercedes C-Class Sedan Creve Coeur | Mercedes-Benz C-Class Coupe Creve Coeur  | C Class Design and Performance
The elegance and sleekness of the Mercedes-Benz is undeniable. Efficient and agile is combined with plenty of space and safety. It's classic trademarks, Star grille to the sculpted taillamp, the C-Class continues to set the benchmark for other luxury sport sedans. Promising luxurious style is upheld with matched with more than expected sportiness. The joys of driving is enhanced through design focused on the driver. As seen from behind the wheel, the controls are magnificently placed to please your inner enthusiast. Gauges and dynamic displays are supremely aligned for a brief read through the thick 3-spoke steering wheel. Maintain your grip on the Nappa leather-wrapped rim while performing a range of operations from changing gears to switching soundtracks. 
The family of C-Class vehicles are powered by overachieving state-of-the-art Direct Injection engines. The C300 is equipped with a 241-hp turbo-4 engine getting up to 34 highway mpg. With an output of 362 hp the C450 AMG has an a new AMG-enhanced biturbo V-6.
AGILITY CONTROL® is a 4-wheel multilink suspension that instantly firms up during corners keeping a silky ride. Sport tuning or AIRMATIC®, is available to provide poised performance by displacing the pressurized air. DYNAMIC SELECT configures the current conditions to provide the cars optimal performance with the tap of a console button. There is even the ability to configure your own mode with full shifting ability via standard paddle shifters.
Schedule Test Drive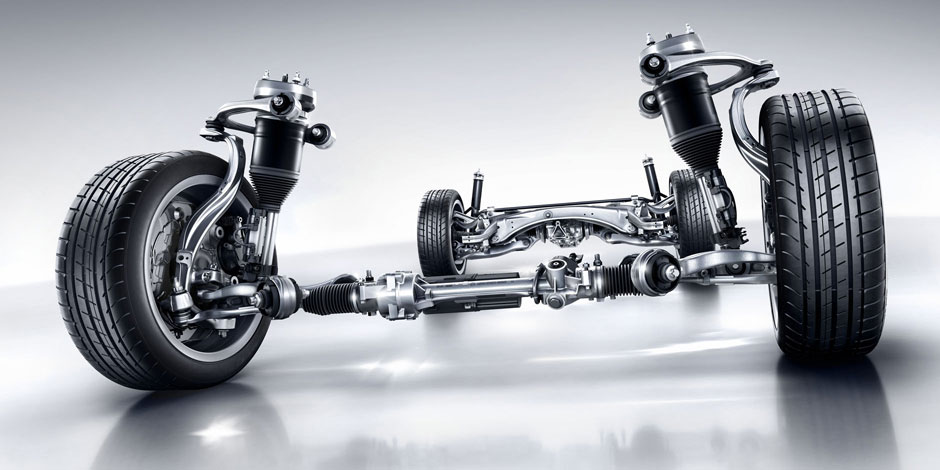 Hours
Monday

9am-8pm

Tuesday

9am-6pm

Wednesday

9am-8pm

Thursday

9am-6pm

Friday

9am-6pm

Saturday

9am-6pm

Sunday

Closed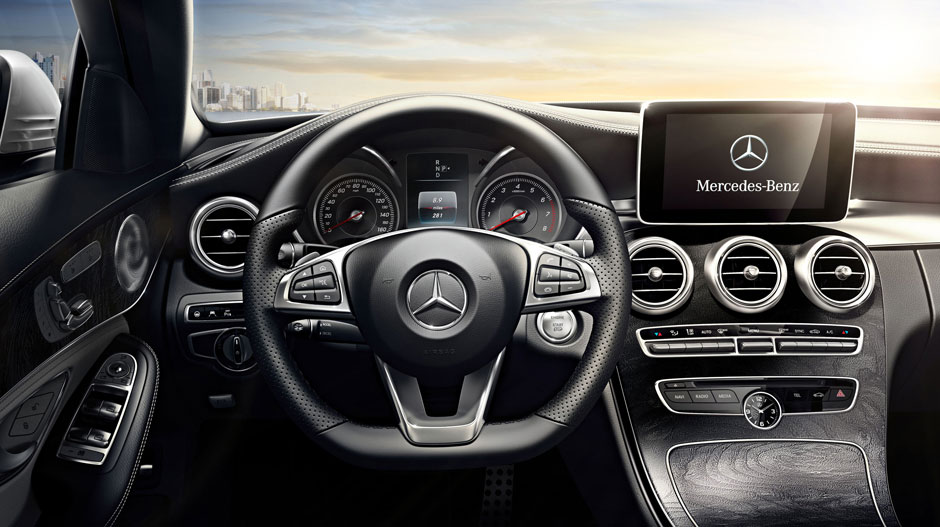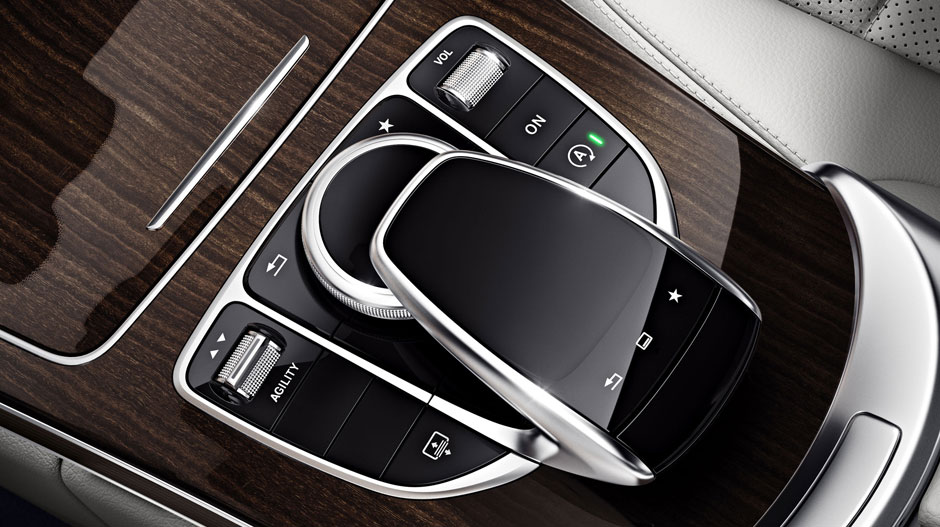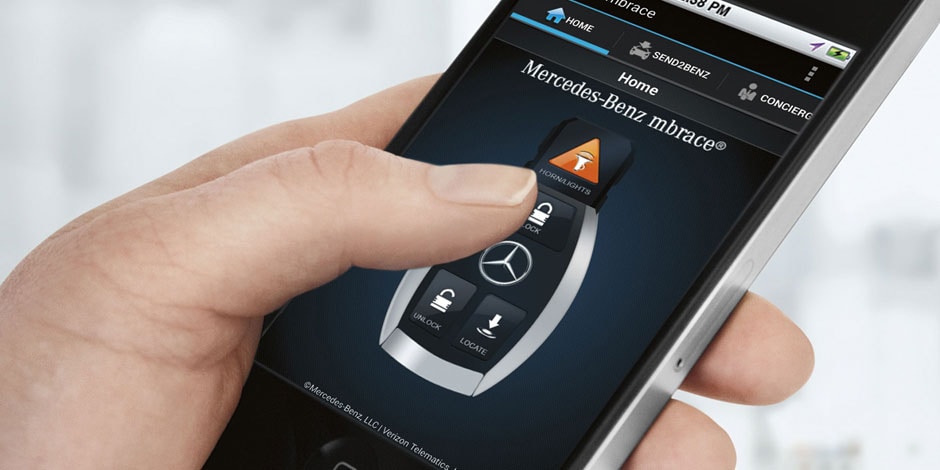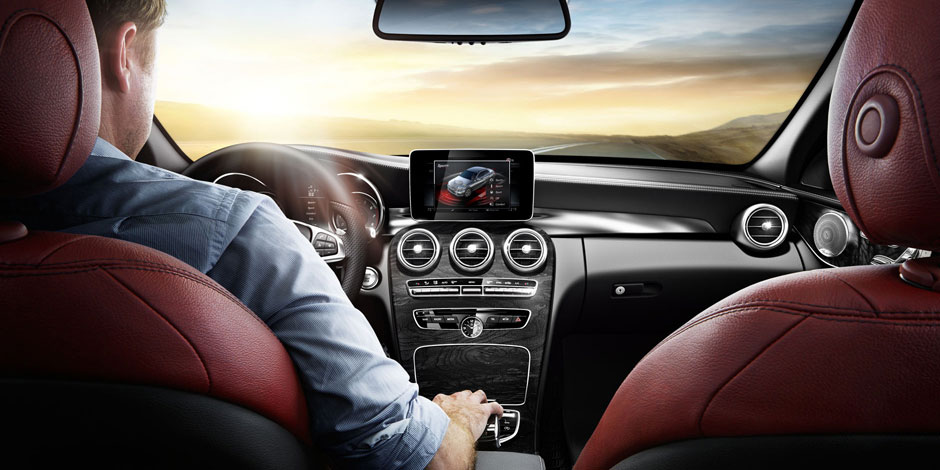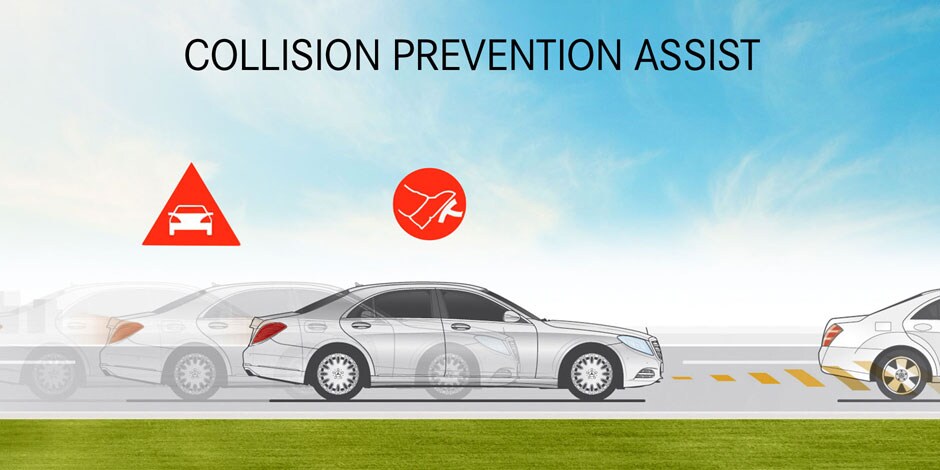 C-Class Creve Coeur| Features of Mercedes-Benz C-Class
The sleek slim screen has easy to use controls that deliver numerous entertainment, navigation and options by use of multi-finger gestures and animated displays.Put valuable information closer to your line of sight with the optional Head-Up display. A combination of FrontBass® technology and Burmester® surround sound give clear crisp audio to your ears.
For decades, Mercedes-Benz has been able to anticipate the safety standards of the future, allowing it to be a step ahead in protecting it's drivers and passengers. The C-Class has ability to literally look ahead, as well as, 360 degrees around, and spot hazards in your path. Standard and optional systems team together to alert the driver, give brake assist, and even automatically respond to help avoid collisions with pedestrians and other vehicles.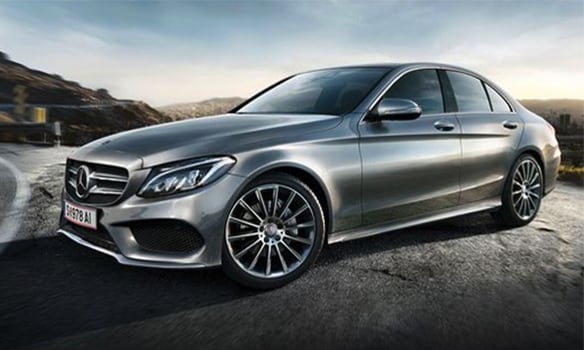 Your computer, phone, or from your car, mbrace®  connects you to your world.Always evolving, it puts an array of apps right in your car. The smartphone app includes the new Remote Start. Search local and also have the freedom to use Yelp® to find your way easily. Remote diagnostics are performed through the mbrace® as well now. Now standard for 5 years in 2016 C-Class models, enjoy mbrace® Connect features and services.
Be comforted in knowing that the traffic ahead is being monitored by radar with the the standard COLLISION PREVENTION ASSIST PLUS system. The system alerts you to brake when it detects that you are approaching a slower vehicle too quickly. In an effort to help lessen a possible collision it starts to break for you. ATTENTION ASSIST® alerts you if it senses you are getting drowsy by keeping its "eyes" on you while driving. Mercedes-Benz connects your world while keeping you safe.