Mercedes AMG Creve Couer | AMG Performance Center St. Louis | Mercedes AMG Performance Center MO
What kicks your adrenaline into gear? Heart stimulationg driving experiences? High-end vehicles? Dynamic design? If this describes you, visiting to our AMG Performance Center at
Plaza Motor Company
is a must. It provides a unique opportunity to view, hear and savor the AMG brand at close quarters - the powerful roar of the engines, the phenomenal performance of our vehicles, and the impressive look-and-feel of our showroom. 
AMG's astute customers demand nothing less than excellence - and our AMG Performance Centers are constantly raising the bar. Experience the AMG brand for yourself - and marvel at an unparalleled range of high-performance vehicles, from compact cars and sedans to eye-catching SUVs and sensational sports cars. A trip to our AMG Center is sure to be rewarding!
Mercedes Creve Coeur AMG Performance Center | Mercedes AMG MO
"Driving Performance" describes the two core elements of the AMG brand. AMG is not merely a Mercedes with more power...it's, essentially, a completely new automobile. This goal is achieved through precision, as the AMG engineers are involved throughout the entire design process...from the earliest concept phase when the Mercedes team designs a new model all the way through the production process. This formula has proved to be the best way to integrate AMG high-performance technology while custom tailoring it to every vehicle's individual performance.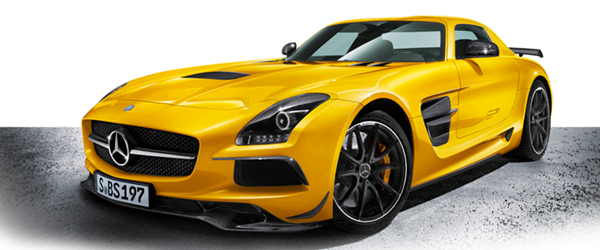 Next, it's all about the details - and thus answering questions such as: Which components require changing when compared with the original series automobile in order to achieve the desired performance and dynamics? This commonly applies to the suspension first, including axles, brakes and dampers; secondly to the complete drivetrain along with transmission and engine; and thirdly to the body "mods" or modifications such as increasing stiffness and enhancing aerodynamics. 

Yet the depth of development at AMG goes far beyond that. When designing a single body part, we always do so with the goal of improving defined driving characteristics. Almost every improvement involves modifying or developing other components. This chain reaction results in a high-performance automobile that has more than 500 original AMG parts. 
Surviving extensive tests on test benches, racetracks and roads in all climate zones, the car finally behaves exactly as it was defined at the beginning. Or in other words: just like a genuine
AMG Mercedes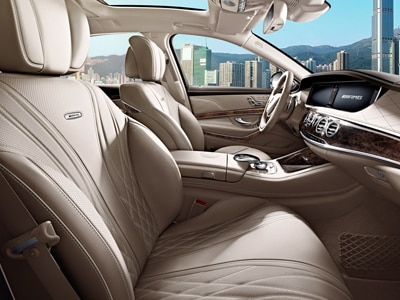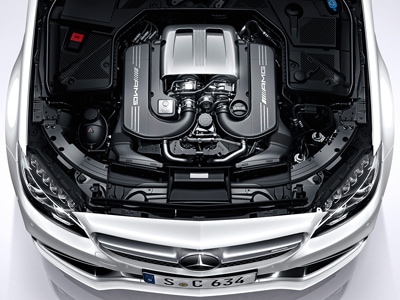 Make an Inquiry
Hours
Monday

9am-8pm

Tuesday

9am-6pm

Wednesday

9am-8pm

Thursday

9am-6pm

Friday

9am-6pm

Saturday

Closed

Sunday

Closed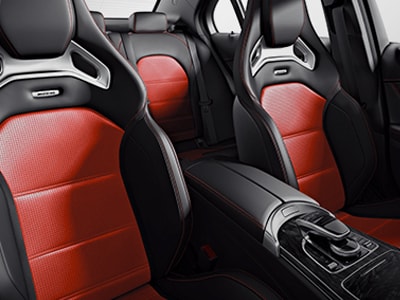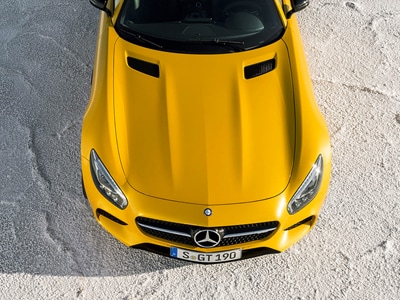 The History of AMG | Mercedes-Benz AMG Creve Coeur, MO

it was in 1967, when automotive engineers Hans-Werner Aufrecht and Erhard Melcher brought about AMG in a old mill in Burgstall Germany. It was there, that they sought to develop and test racing engines for Mercedes-Benz vehicles. Thus, beginning a long history of exhilirating high performance vehicles .Watch below see the origins of the AMG Performance brand.
AMG Assembly & Production | Mercedes AMG Performance Center Missouri
One Man - One Engine - highly qualified manual assembly by Mercedes-AMG. That's been the philosophy since the beginning. In contrast to large-series production, Mercedes-AMG in-line 4, V8 and V12 engines are traditionally assembled by hand according to the "One Man - One Engine" philosophy. A single AMG technician assembles the complete engine and is therefore responsible for everything from the installation of the crankshaft in the engine block to the assembly of the camshaft and the cables and oil fill-up - his signature is then put on the engine plate.

During the assembly process, each engine absolves various tests in which it is examined for water and oil leakages. The entire fuel system is also tested for leaks - to the extent that even individual gas molecules can be detected. All the engine functions are then examined on the cold test bench, using simulated resistances and pressurization as well as the very latest resonance and airborne noise measurement methods. And finally a fully automatic image processing system is used to check the delivery condition of the completed engine.

The assembly process is also controlled and documented by the AMG Trace System. This system provides full documentation of various process parameters such as the tightening torques of all bolted connections, fluid levels, component and batch information and test results. Special PCs are mounted on the assembly trolleys, which have a wireless link to a documentation database. They display the relevant online information depending on the assembly stage. This state-of-the-art system guarantees exemplary production quality at the highest level. At the same time its unique architecture combines the traditional approach to AMG engine production with the production trends of the future.

The AMG high-performance engines for the different car models are built in the engine shop, which covers an area of 9950 square meters and occupies two stories. The production procedures are designed for maximum flexibility. Depending on the order intake, production can be rapidly adapted in line with current market conditions.Only highly qualified technicians with many years of experience are employed in the AMG engine shop. The utmost precision and attention to detail are a matter of course during the hand-assembly process. All work stages are subject to the stringent Mercedes-Benz quality criteria which also apply to all other series-production engines. After all, even an AMG high-performance engine must exhibit the reliability and long operating life typical of a Mercedes.
Plaza Motor Company AMG Performance Center | AMG Performance Center Missouri
Come in and our St. Louis area Mercedes-Benz dealership is proud to be able to offer new AMG® models as an AMG certified Mercedes-Benz dealership. If you're looking for the ride of your life, you'll find it at Plaza Motor Company. Whether it's the S-Class, C-Class, GT, G-Class or GLS-Class that speaks to you, you will be sure to find it at our dealership.
If you already own an
AMG
car or SUV, you'll find peace-of-mind knowing that it will be in skilled hands when you bring it in to our service department at Plaza Motor Company. We have been through an extensive process to become an AMG certified Mercedes-Benz dealer, and are pleased to share our expertise with you at our AMG Performance Center. Schedule your service today and let our team show you why we have been the #1 New Mercedes-Benz Dealership in Missouri For the Past 20 Years.

AMG Retail Experience St. Louis | AMG Events & Service Experience Missouri | Mercedes AMG Performance Center
Discover the AMG brand for yourself at our AMG Performance Center in Creve Coeur. See, hear and feel AMG like never before. AMG Performance Centers serve the direct purpose to showcase what makes the AMG brand so special - outstanding quality, luxurious look-and-feel and a passion for jaw-dropping performance. Our AMG showroom is truly one-of-a-kind, boasting outstanding interiors and first-class multimedia presentations creating the perfect environment to present our finest vehicles. Today's the day you discover your perfect AMG that you have been dreaming of. Stop dreaming and start driving. It could be the start of a relationship that will last a lifetime.
We know our customers are extraordinary - and deserve customer service to match. First-class advice and assistance is integral to, not only the Mercedes brand experience, but to the AMG brand experience. AMG sales and service experts live up to the Mercedes motto...The best or nothing. Hand-picked by Mercedes-AMG, they receive extensive training at various locations, including our headquarters in Affalterbach, Germany. They know our vehicles inside and out - so you can be sure of in-depth, up-to-the-minute advice.AMG's experts are only satisfied when all of your questions have been answered and your wishes have been fulfilled. The goal: to ensure that every time you interact with the AMG brand, you enjoy a truly unique and personal experience.
St. Louis, Missouri area Mercedes-Benz Dealer | About Plaza Motor Company
Plaza Motor Company is a full service Mercedes-Benz dealership featuring some of the best driving machines on the road! In addition to providing new Mercedes-Benz cars and SUVs, certified pre-owned Mercedes and quality pre-owned vehicles, we also provide a full spectrum of services that are associated with Mercedes-Benz ownership including Mercedes-Benz service, Mercedes-Benz parts and Mercedes-Benz finance.