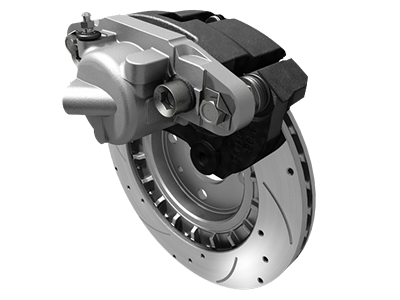 Brake Fluid Exchange | Mercedes-Benz Brake Fluid St Louis MO
Have you checked your vehicle's brake fluid lately? Brake fluid is vital to ensuring your vehicle can stop properly and safely. Low on fluid or experiencing a leak? Stop by Plaza Mercedes-Benz immediately.
Plaza Mercedes-Benz
11910 Olive Bld, St Louis, MO 63141
Mercedes-Benz Brake Fluid In St Louis MO
When you step on the brake pedal, hydraulic fluid rushes to each brake to apply the pressure that slows your vehicle. This fluid is crucial to ensure that your Mercedes-Benz comes to a complete stop as wuickly as possible. Over time the fluid can become compromised by moisture and other contaminants and brake performance can suffer. Our Mercedes experts will inspect your car and tell you whether a brake fluid exchange is called for. We don't use just any fluid in your vehicle. All fluids supplied for your Mercedes-Benz vehicle are OEM (original equipment manufacturer). That means that they have been specifically designed for your vehicle and work best for your vehicle. Drive another make or model vehicle? We are happy to provide service to you, as well. Schedule your appointment online! Our team at Plaza Mercedes-Benz looks forward to working with you!
Get Your Mercedes-Benz's Brake Fluid Flushed and Replaced In St Louis MO
Plaza Mercedes-Benz welcomes Mercedes-Benz drivers to stop by our Olive Blvd location. It is centrally located just 11 minutes west of downtown St Louis and just south of St. Louis Lambert International Airport, easily accessible from all parts of the region. We have several reviews of happy customers that have been pleased with the level of service they received at Plaza Mercedes-Benz - why not call or stop by yourself and see why we have such satisfied clients? We also have a variety of service offers to make it easier on your wallet or pocketbook. Contact our team today and see why we have been one of the best Mercedes-Benz dealerships for over two decades.